I'd forgotten about the Aliens toys. I had the Bull and Gorilla figures. Here's the Gorilla:
His whole head was a soft plastic/rubber squirt toy with his inner mouth being the nozzle. Great figure for the bath tub.
I also had this Predator figure: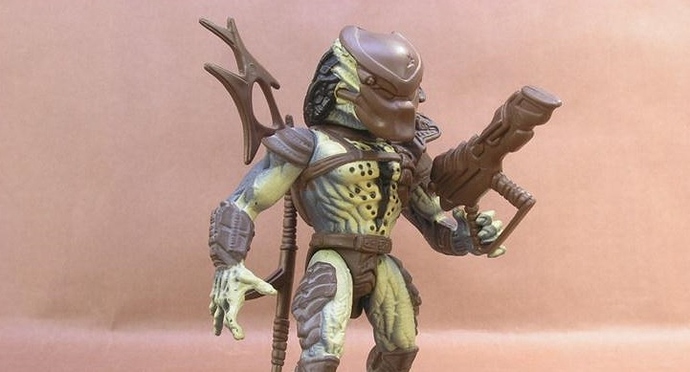 I actually still have him somewhere but I've not been able to hang onto any of the accessories over the years. First I lost the gun, then the mask and then eventually the spear (though I did manage to keep the spear for a really long time).